Technology Helps Hotels Reach Guests on Mobile Devices
  2015-09-09 10:47:03   source:hotelmanagement
Developing a hotel app encourages guests to engage with the hotel on mobile channels so that the hotel can better reach the guests.
Hotel marketing is making a shift to focus on mobile apps, social media and digital tools to reach customers. Adding mobile access to the mix reinforces the need for a guest to download a hotel app and interact from their smartphones, enhancing revenue opportunities for the property. Devices are creating experiences for guests, said David Adelson, CEO of Intelity. "Mobile devices make sure guest requests are fulfilled and flawless," he said.
Platform technology enables guest requests and touchpoints, such as in-room controls, to have one central data warehouse, which feeds out to all other digital channels, Adelson said. This creates a hotel work-flow process is immediate and direct. This offers benefits to the guest by allowing the guests to plan their stay before they even arrive on the property.
Not many hotels are using beacon technology and push notifications yet but it is a great way to market to those special guests, said Douglas Rice, executive vice president and CEO of Hotel Technology Next Generation. Some hotels provide access to Wi-Fi via a social media log-in and then hotels can gather information about the guest to better market to them.
"Hotels can use that information to present a more customized offering to that guest, whether it's a spa treatment, a free bar drink or ski lift discounts," he said.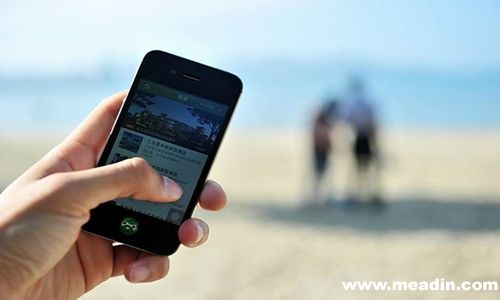 Hilton Hotels encourages guests to engage with the brand on mobile channels so the hotel can better connect the guests to its properties and to the communities around them, said Dana Shefsky, director of digital product innovation at Hilton Worldwide. "Guests have embraced our digital tools because of the added personalization and control they offer, such as the ability to select your room of choice from a digital floor plan on the HHonors app, similar to how travelers can select their seat on an airplane," she said. Additionally, guests can check in, preorder amenities to be ready in room upon arrival and check out.
But Rice believes using an app for more than check-in/out isn't something that the hotel industry will be able to convince guests to do. "The existing system isn't all that broken so why have an app to turn the television on and off or adjust the temperature in the room?" he asked. "If guests are going to spend 10 minutes downloading an app, there's something called the six second rule—if they can't understand how to use the technology in six seconds, they won't use it."